Volunteering with the Green Hub Project for Teens
Like all community organisations, volunteers sit at the heart of what we do, so naturally we are really keen to talk to you if you have an interest in teenagers, mental health, or gardening. Or even all three!
Of course, spending time in the garden with our teenage volunteers is super important but there are other roles too, depending on your skills – we've listed some key roles that we are currently hoping to fill below. Whether it's one of these, or something else you'd be interested in doing with us, your first step is to complete the simple form (below) and we will be in touch with you to discuss the options.
We also ask you to provide the details for two referees who can vouch for you. To help you to decide who to ask to be your referees…
Employers: this option is fine if you are either employed or have been so recently
Other professionals: this could include tutors, religious leaders or anyone else who knows you in their professional capacity
Personal friends: A character reference from a personal friend can provide useful information. Close family members are generally excluded
With humble thanks for your interest in our project.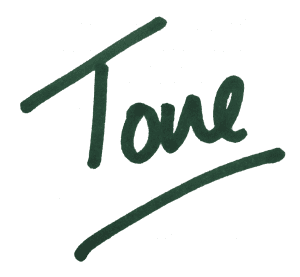 Tone Tellefsen-Hughes, Founder
Some key roles that we are currently hoping to fill
Click the links below to find out more about each role…
Garden Leaders and Garden Assistants
Getting teens working in the Green Hub Garden is fundamental to the project. Each group of six teens sign up for an initial six-week commitment, although we hope they will continue long after and become part of the Green Hub Community, helping and supporting other teens.
At their sessions, teens are supported by garden enthusiast adult volunteers. Sessions are led by a Garden Leader, who needs to have a good knowledge of horticulture, and supported by one or two adult Garden Assistants, who need to be ken gardeners.
The adult Garden Team members are not expected to counsel or advise teens but, in providing a safe, low-stress environment with a focus on nature and group purpose, we hope that teens will naturally open up, chat with each other and find support in our community. That said, you'll definitely need to have a real interest in young people, as well as loads of empathy.
The sessions are currently on Saturday morning, although you aren't asked to attend every Saturday; we have a team, meaning that you are asked to commit to approx one per month. However, as a general principle, Saturday morning availability is key at the present time. The role will thererfore involve running one to two Saturday morning sessions in the garden each month.
Application date – ongoing
Teen Volunteer Team Coordinator
This is a super-important role that will ensure that we have our Teen Volunteering sessions fully subscribed. We aren't asking you to find the teens – we have systems to do that – but once they get in contact, we need an efficient process to take them through to becoming fully signed up and committed to our vision and values.
You need to be able to chat with concerned parents and worried teens to find out if the Green Hub is right for them. They'll want to visit the garden and ask questions and, if they decide to join, we have a induction process – things like making a commitment to the project, confidentiality and so on – that we need to get in place before they start.
You'll probably already have a real interest in young people, as well as loads of empathy, and will form a natural bond with the teens and their families who are looking to the Green Hub for some help. You'll also need to be au fait with all the basic office IT skills.
For a well organised person, the role should take 2 to 4 hours per week.
Application date: Ongoing