Promoting mental wellbeing in teenagers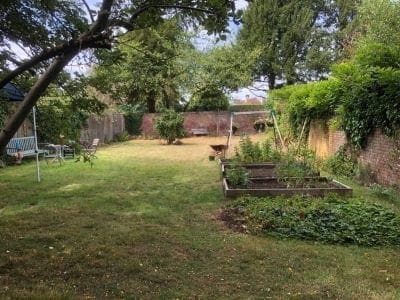 Set in a tranquil, walled garden, the Green Hub Project for Teens is a local community project aimed at promoting the wellbeing of teenagers' mental health through social and therapeutic horticulture. In partnership with the NHS, we enable teen referrals to enjoy nature, while gardening alongside and interacting with our skilled volunteers and other teenagers.
Our goal is to achieve positive, measurable outcomes for teens' mental wellbeing, self-love, active lifestyles, social interaction and inclusion, as well as the development and application of a range of learned skills. Additionally, the Green Hub Project for Teens also runs wellbeing-focused talks and workshops to empower teens and to support their parents, thereby enabling us to reach a wider audience.
Over time, our vision is to expand these opportunities to include younger teens, to provide a wider range of therapies and life-skills workshops, and to help set-up and mentor similar charities using the Green Hub Project for Teens model as a blueprint.
Find out more about…