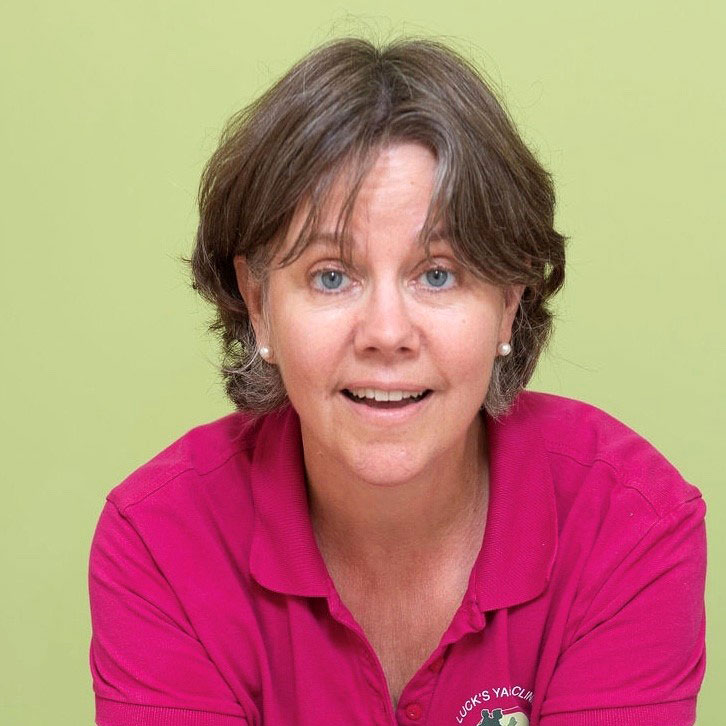 Tone Tellefsen-Hughes
Role in the Green Hub: Founder
Tone was born in California to Norwegian parents and was brought up in Sweden. She trained at the Anglo European College of Chiropractic for 4 years and spent the next 2 years in Stockholm finishing her Swedish certification and Chiropractic registration.
She came back to the UK in 1993 and worked as an associate in several clinics before opening Luck's Yard Clinic in Milford, Surrey in 2007 where she was able to realize her vision to create a centre for complementary health care.
"I have specialised in paediatrics for most of my career and see children from new-born to 18 most days at the clinic. Pre-pandemic, I was regularly visiting school to do talks on health and wellbeing, and I noticed that teenagers were struggling more and more with emotional and wellbeing issues; so I started incorporating this into my lectures.
"In 2015 I started a community group for teenagers called the Surrey Teen Summit and, along with some other great contributors, we created workshops and seminars for teenagers on issues around self-awareness, emotional intelligence and resilience and life skills for teens in general. These were hugely successful and in total we ran over 20 workshops over 5 years.
"In 2019, I had the opportunity to lease a secluded walled garden attached directly to Luck's Yard Clinic. The garden was so magical that I just knew it could lend itself to a perfect community garden project for teens with issues around mental health and wellbeing.
"As no such venture existed at the time, I set out to find similar minded people to create and build a new structure which could work both within the garden and also in the community doing life skills talks for teenagers. I contacted the local GP surgery, so that they could forge referral links between the GPs and social prescribers for horticultural volunteering in the garden – they immediately bought in to the idea.
"A year and a half later I am so excited to have found a group of gardening volunteers, a steering group and an advisory committee all working together to achieve the goal of hosting small group sessions with teen and adult garden volunteers under the Green Hub Project for teens."
Who knew this about Tone …?
"I'm passionate about wild swimming as it makes me feel so alive – whatever the weather (or temperature!)"
Helen Chester
Role in the Green Hub: Steering Group and Garden Manager
Helen has worked for many years in an HR role for various businesses and she brings a wide range of experience and of skills to Green Hub, including developing policies, managing and promoting employee welfare, as well as dealing with issues confidentially.
"I spent 2 years studying for an RHS Qualification whilst commuting to work and I have spent the last 3 years as a Horticultural volunteer at RHS Wisley, in my spare time. I have also just redesigned my own garden.
"I am a strong believer that being in nature and gardening is so good for the mind and I really wanted to play a positive and active part in the local community. The thought of being part of a project that through offering a change of scene and support to those teenagers in need, may make even a small difference to how they are feeling, how they can cope and to their confidence, is particularly motivating."
Who knew this about Helen …?
"I love travel and adventure and, over the last year, I have undertaken a campervan self-build project. I hope to get on the road again as soon as we can!"
Anthea Cooke
Role in the Green Hub: Steering Group
Anthea is an independent Mental Health and Wellbeing Specialist with over 30 years' experience. She has worked with health and mental health promotion and services in and with the NHS, Department of Health, Local Government; and in Community and Voluntary sectors, as well as internationally.
"I am also a Mum, Grandmother, Partner, Life Coach, tree hugger/conservationist, gardener, knitter, and love learning new skills. I am now able to 'give back' some of my skills and time to local projects that inspire me such as the exiting aims of the Green Hub Project. I believe in investing now in young people on behalf of seven generations down the line!"
Who knew this about Anthea …?
"I was in the Girl Guides Jubilee Gang Show at Wembley Arena as a clown on stilts and dropped my trousers in front of Princess Margaret to show her my 'spotty pantaloons'!"
Julie Davies
Role in the Green Hub: Advisory Committee
Julie is a solicitor (currently non-practicising) who specialised in accountants' professional indemnity insurance in London.
"I was a Trustee of Home-Start in Waverley (part of the Home-Start UK network, the UK's leading family support charity) for several years, where I was also a member of the Fundraising Committee and led the drafting of policies.
"For the last 3 years I have volunteered one day a week in the SEN department of my local secondary school as a Learning Support Assistant to help empower young people to engage with and start to take ownership of their learning whilst assisting in their pastoral development. I am passionate about working with these young people but Covid has brought this to a stop at present.
"Being involved with The Green Hub will bring together my interests in charity, educational, emotional and legal issues."
Who knew this about Julie …?
"I can take disappointment as I once proposed to Bruce Springsteen!"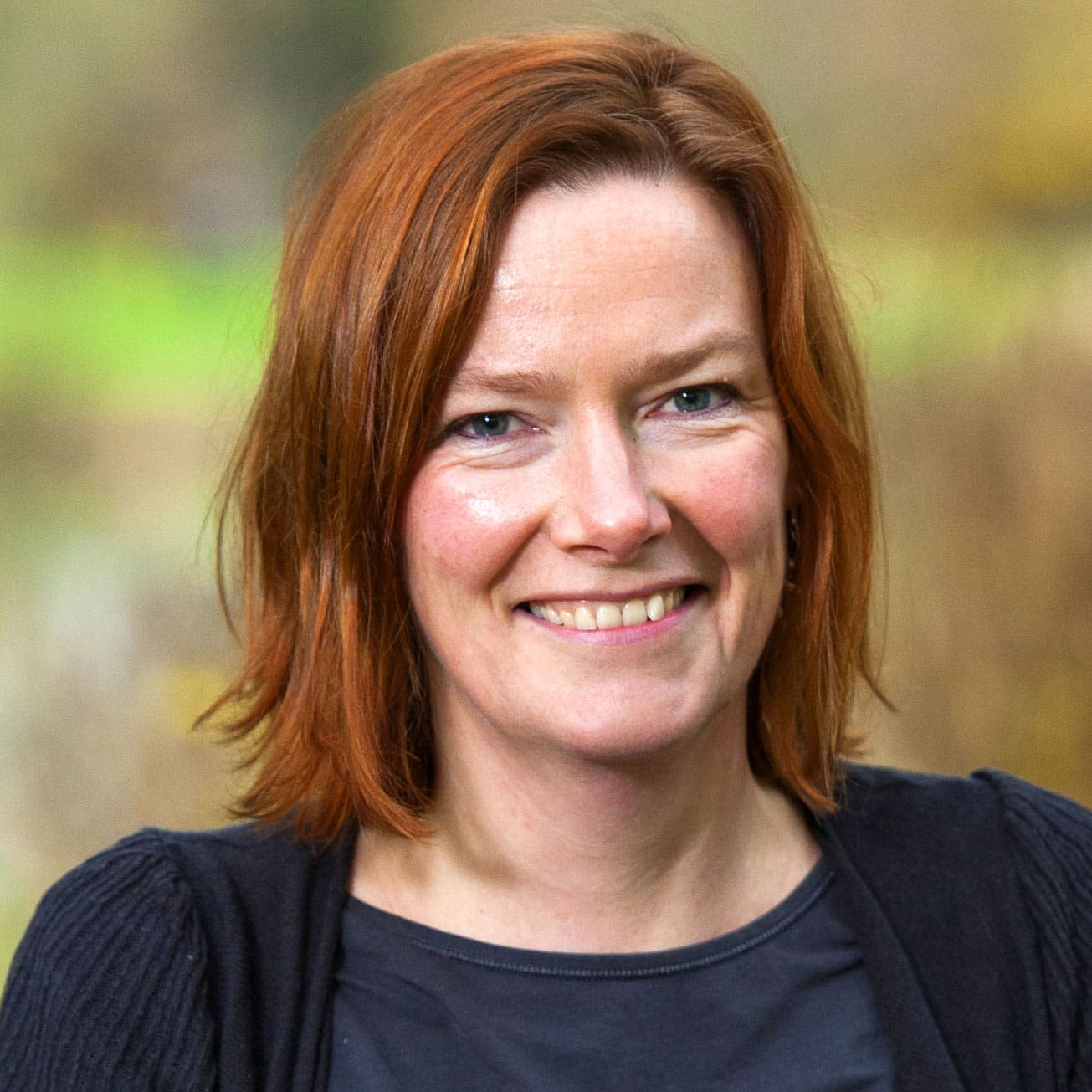 Birgitta Gatersleben
Role in the Green Hub: Advisory Committee
Birgitta is a Professor in Environmental Psychology at the University of Surrey and studies the relationship between human wellbeing and the physical environment.
"In my work I am exposed to an ever-growing body of research evidence that shows how engaging with natural spaces such as gardens can benefit people's physical and mental health.
"It is really exciting to be part of The Green Hub to help support the mental health of young people in this way in practice."
Who knew this about Birgitta…?
"I am originally from The Netherlands and have lived in Surrey for 20 years. When I first arrived here I fell in love with the beautiful rolling hills of the Surrey countryside."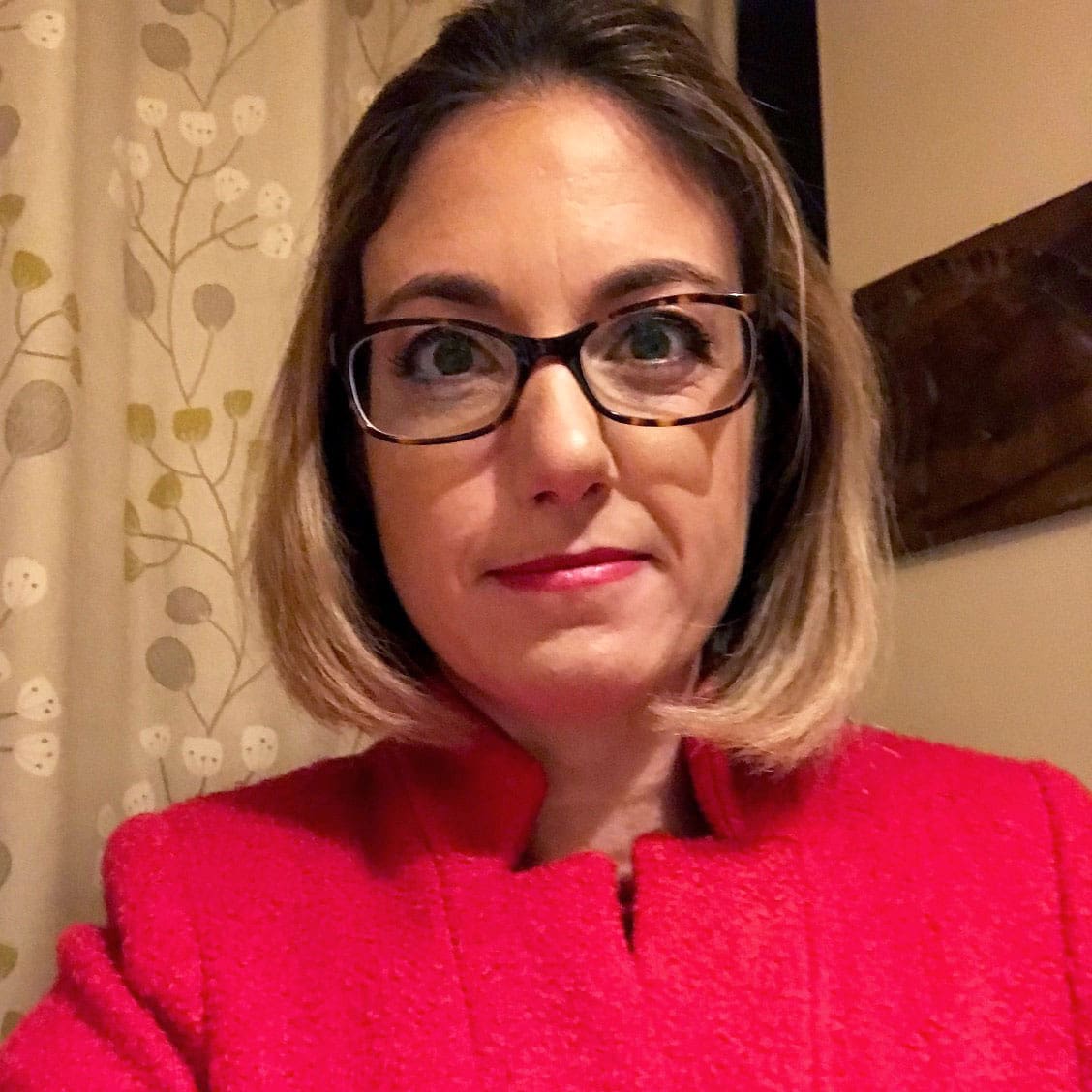 Chiara Harker
Role in the Green Hub: Steering Group
Chiara is both a life coach and looks after the finances for a small consultancy in Godalming.
"I'm Italian born and bred – so yes, of course, I make a mean tiramisù! – and I came to study Finance in the UK. I never left and now work in finance locally. Since the start of the pandemic I have been continually frightened by the effects it has had – and continues to have – on our mental health. Following the tragic passing of a beautiful teenage boy last year in our friendship circle and, just recently, the tragic death of yet another teenager locally, I decided I wanted to go out and help in any way I could.
"Because of the pandemic I was unable to train for the big national charities associated with mental health, and so I jumped at the opportunity to help with the implementation of The Green Hub, which is also very local to me."
Who knew this about Chiara …?
"I'm a keen scuba diver, I once touched a reef shark's tail in Cuba. Its skin was coarse like sandpaper!"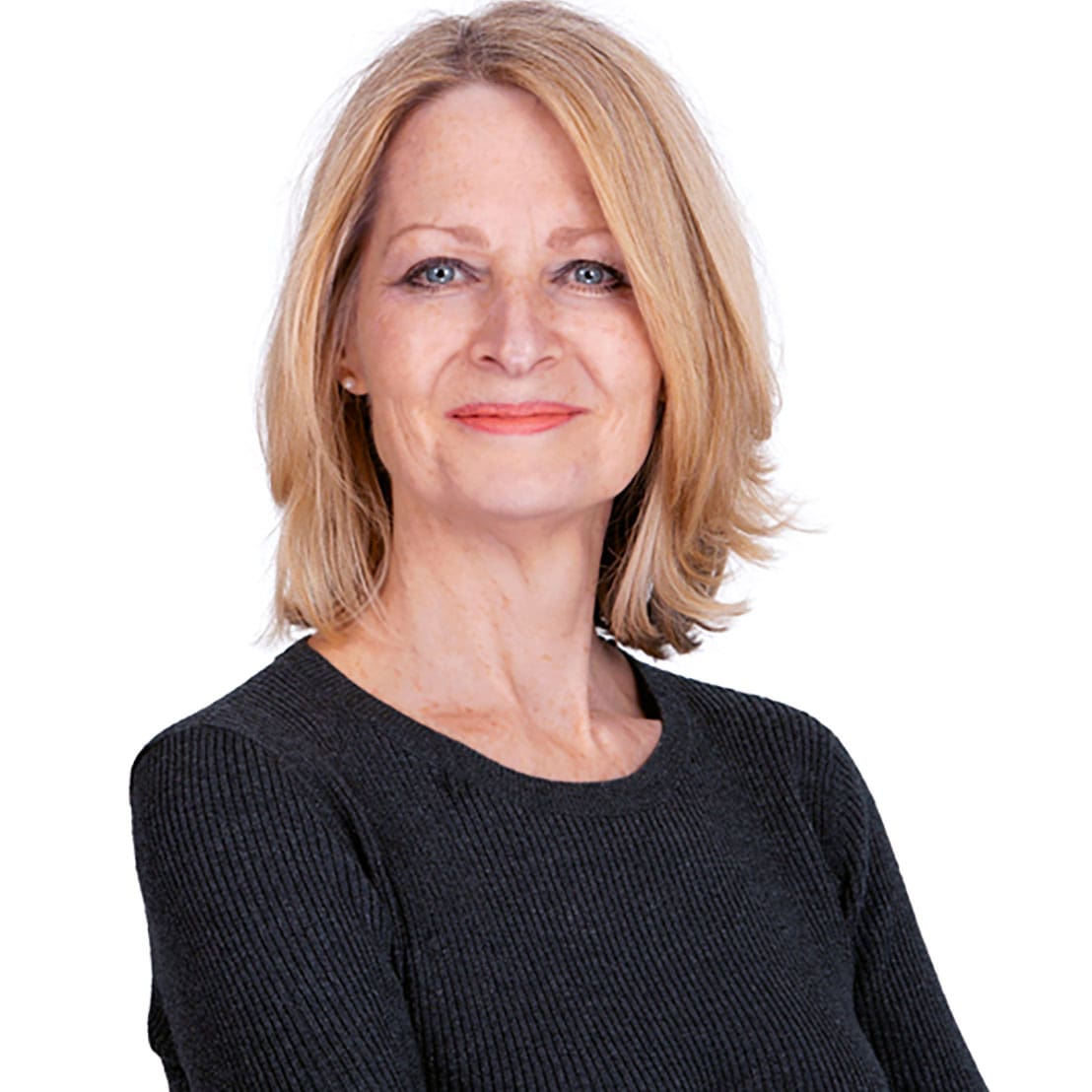 Laurie Harvey
Role in the Green Hub: Founding Volunteer
Laurie is a Cognitive Hypnotherapist and life coach who is helping women to resolve anxiety and lack of confidence issues.
"I've chosen to get involved with the Green Hub because, as an anxiety specialist, I know that there is a lot of research that shows that being in nature, gardening and connection with other people is very important for mental wellbeing.
"I believe the Green Hub is offering a wonderful opportunity for young people to connect with others while cultivating a love of nature and gardening that can be a respite from everyday problems. I'm an RHS qualified gardener and want to use my knowledge and skills to help create a calm space where connection and gardening magic can happen."
Who knew this about Laurie …?
"I eloped to New York City! I still love to travel but my favourite place is in my own garden."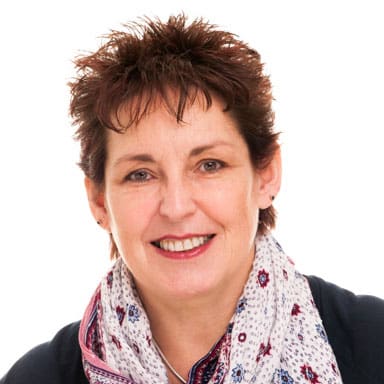 Vanessa Lanham-Day
Role in the Green Hub: Advisory Committee
Vanessa is well known locally as a small business mentor and marketing specialist; she has known founder Tone Tellefsen-Hughes for many years.
"I decided to become part of the Green Hub simply because Tone asked me too. Tone has so much passion and integrity that it would go without saying that whatever she turned her hand to would make a difference in the community. It's hard not to want to be a part of that.
"From a practical perspective, community groups have a lot of competition for people's time and money and I hope that I can add some useful marketing skills into the mix."
Who knew this about Vanessa …?
"My gardening expertise is mostly limited to my ability to sit in one. I have recently extended my outdoor skillset to include using the hot tub!"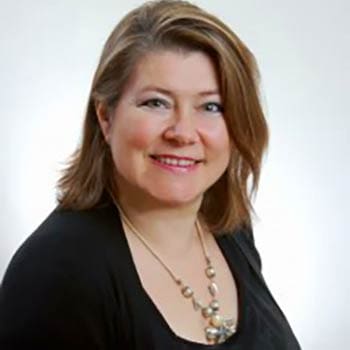 Lesley McCall
Role in the Green Hub: Founding Volunteer
Lesley is a therapist specialising in anxiety and related problems in teenagers and young people.
"The mental health of teenagers needs to be taken seriously as it is becoming a major problem. This is why I was happy to join The Green Hub as it combines my love of gardening with helping teenagers and the team of volunteers are fun, lovely people."
Who knew this about Lesley …?
"I'm a bit of a rescuer at heart – and have 3 dogs and 9 chickens to show for it!"
Chris Stone
Role in the Green Hub: Advisory Committee
Chris founded Bushy Business – a garden landscape and maintenance business based in Cranleigh – over 20 years ago and now, with a team of nearly 30, looks after gardens all over Surrey and Hampshire. He lives locally with his wife and two teenage sons.
"Being outdoors in the garden is one of the most powerful ways to invest yourself and it's what I do every time I need to take time out to think and reflect.
"With two teenage boys of my own, I can see only too well how the pressures of the modern age put so much upon this generation and I hope my passion for gardens can help steer the Green Hub project in the right direction."
Who knew this about Chris …?
"My VW camper van is my guilty pleasure – well, that and Liverpool FC!"
Melissa Tomlins
Role in the Green Hub: Steering Group
Melissa has an MSc in Health Psychology and a background in Health Promotion. She has a particular interest in young people's health and wellbeing having managed the Children's Programmes for Comic Relief, World Cancer Research Fund UK and Youth Sport Trust. Currently she is training to become a medical herbalist.
"I'm a mum to three spirited children with two mischievous dogs, partner to a lovely man, renovator of our home and garden, and a perpetual yoga and pilates practitioner and I try to set aside time each day to do and look after what I love.
"I saw a post about the Green Hub and it ticked so many boxes that I care about, I was hooked. Initially, I joined as a spare pair of hands but am delighted to be able to contribute more as a member of the Steering Group."
Who knew this about Melissa …?
"I was born and brought up in Hong Kong and Singapore."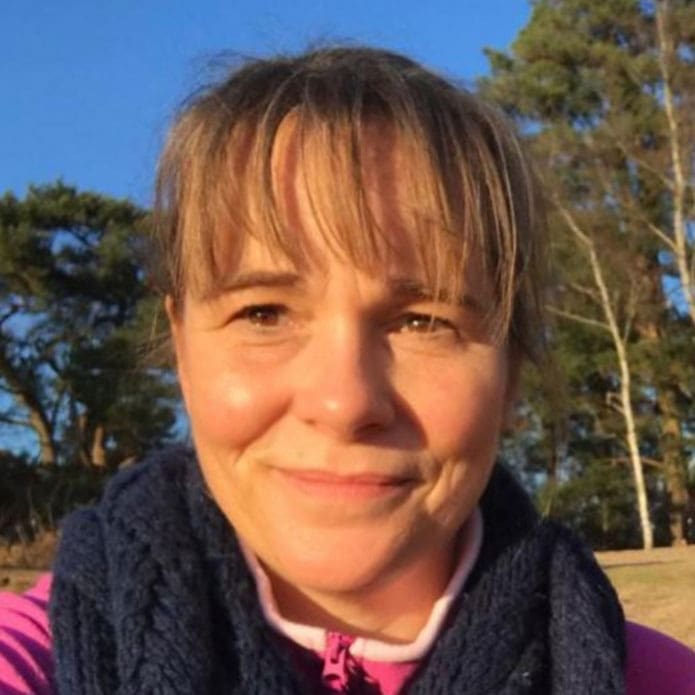 Mireille Wildeman
Role in the Green Hub: Founding Volunteer
Mireille works in a secondary school providing academic and I am the Emotional Literacy Support Assistant (ELSA) to pupils. In 2016 she completed a Foundation Degree in Special Educational Needs and Inclusive Practice. Before her time at Rodborough School, she worked in Early Years and was a Designated Safeguarding Lead and has the Level 3 Diploma Early Years Childcare and Development.
"I joined Green Hub because I work with teenagers, I have children myself (20, 16 and 14!) and I so know from experience that just that bit of extra support goes a very long way. I also feel nature is wonderfully healing, so a perfect voluntary role for me."
Who knew this about Mireille …?
"I've joined a Ladies Cricket Team and am rather rubbish at playing cricket, but nevertheless have great fun doing it!"