Sunday 10th October is World Mental Health Day. Run by the World Health Organisation, it's a global event designed to raise awareness about mental health conditions and to mobilise efforts to support those in need.
https://www.who.int/campaigns/world-mental-health-day/2021/about
On Friday 8 October schools and clubs across the UK will be encouraging everyone to show their support for those with mental health conditions by wearing something yellow as part of the mental health charity Young Minds' #HelloYellow campaign. http://youngminds.org.uk
At the Green Hub Project for Teens, we're showing our support by creating a delicious, yellow, Mellow Mango Smoothie. Try this healthy recipe for a sunnier start to your day.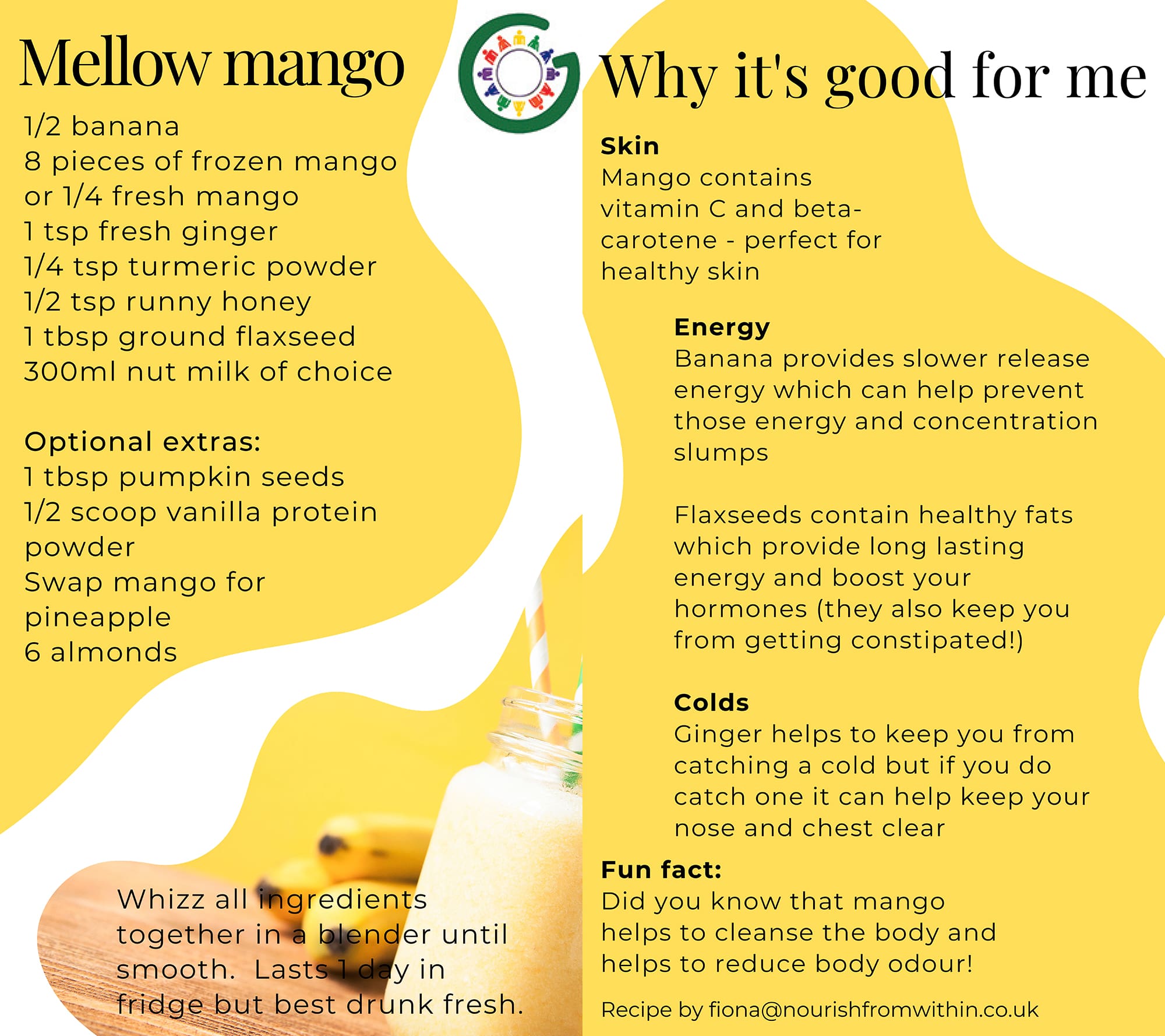 In support of teens
If you are – or someone you know is – aged 13-18 years and would benefit from spending time in the Green Hub garden, contact us here>>
Lending a helping a hand
Why not become one of our adult volunteers this Autumn/Winter? If you are over 18 and interested in volunteering with us, contact us here>>