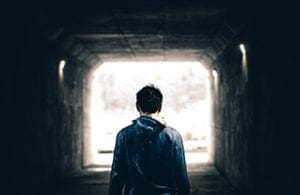 This section contains information regarding …
Online Safety
ThinkUknow
A website offering advice about staying safe on a phone, tablet or computer. It covers a range of ages from infant, junior and secondary aged pupils, and includes information for parents, carers and professionals.
---
Safeguarding Children and Young People
NSPCC
Works to prevent child abuse, helps rebuild children's lives and supports families, by providing a wide variety of information, support and helplines. The NSPCC also provides parenting tips for all stages of a child's life, as well as advice on how to deal with difficult situations.
If you're worried about a child or young person, you can contact the NSPCC helpline for support and advice for free, or use their online webform. Under 18 year olds can call the free Childline for confidential advice and support for any concerns or worries.
Surrey Children's Single Point of Access (C-SPA)
Provides residents and people who work with children in Surrey with direct information, advice and guidance about where and how to find the appropriate support for children and families.
Surrey Safeguarding Children Partnership
A website working to protect children and young people across the county. This website brings together information for children, young people and their families and the professionals who work with them.
---
Emotional wellbeing
Action for Carers Surrey
A website with pages for young carers (under 18) providing support and opportunities to meet – and have fun with – other children and young people in similar positions.
Anna Freud National Centre for Children and Families
A website offering mental health advice, support and guidance to young people, parents, carers and professionals.
Anti-Bullying Alliance
Information and support for young people, parents, carers and professionals on how to prevent or tackle bullying.
If you are a child or young person who is worried about bullying, then contact ChildLine at any time 0800 1111 — calls are free and confidential.
Every Mind Matters
NHS advice for parents and carers plus helpful videos for young people can be found on this website.
Epic Friends
A website all about helping you to help your friends who might be struggling to cope emotionally.
Health for Teens
This website features bite-sized information on a comprehensive range of physical and emotional health topics for teenagers, including healthy eating, body image, managing stress, advice on relationships, puberty, sexuality and much more.
Healthy Surrey
This website helps Surrey residents find self-care information on a range of health topics, as well as signposting to local services. This includes Mindsight Surrey CAMHS that delivers mental health and learning disabilities services for children and young people in Surrey
Get Self Help
This website provides Cognitive Behavioural Therapy (CBT) self-help and therapy resources, including worksheets and information sheets and self-help mp3s.
NHS, Health A-Z, Mental Health and Wellbeing
Lists an A-Z of where to find support from mental health charities, organisations and support groups.
Mental Health Foundation
A website aimed at helping people understand, protect and sustain their mental health.
Reading Well
Supports everyone to understand and manage their health and wellbeing using books that have been recommended by health experts, as well as people with lived experience of the conditions and topics covered and their relatives and carers.
Reading Well for young people recommends expert endorsed books about mental health, providing 13-18 year olds with advice and information about issues like anxiety, stress and OCD, and difficult experiences like bullying and exams. These are available to borrow for free from public libraries. Selected titles are also available to borrow as e-books and audiobooks.
Rise Above
A website aimed at young people where you'll find inspiring and useful stories, videos, games and advice on a range of different topics.
Royal College of Psychiatrists – Young People's Mental Health
This section of the website contains information on a wide range of topics for young people, parents and carers, about young people's mental health. It is written by psychiatrists and young people working together.
Safe Space Health
Offered by Children and Family Health Surrey, this is a health and wellbeing website for Surrey students aged 11 to 14. The website provides physical, emotional and wellbeing health promotion information in an accessible, fun and interactive way.
stem4
A website promoting positive mental health in teenagers and those who support them including their families and carers, and professionals, through the provision of mental health education, resilience strategies and early intervention. This includes the development of a number of clinically-developed, free apps. (See Mobile Apps – below).
---
Support and Advice for Young People and LGBTQ
LGBTQ+ includes people who are lesbian, gay, bisexual, transgender, queer, gender fluid and/or questioning their sexual orientation or gender identity.
Barnardos
Protects, supports and nurtures the UK's most vulnerable children, young people, and their parents and carers. Their website provides advice and support on a wide range of issues from fostering and adoption to supporting young carers, children and young people suffering abuse, families with a parent in prison, child asylum seekers, young people leaving care and those who are homeless or at risk of becoming so. They also provide direct support to LGBTQ+ children, young people their parents and carers around their gender and sexual identities
Mermaids
A website and confidential advice line offering help and support to gender-diverse children, young people and their families.
Surrey Family Information Service (Surrey County Council)
Information for young people who identify as LGBTQ+ includes signposts to other useful organisations, support groups and helplines. Youth workers from Surrey County Council run the youth group Twister (see below), a safe space where young people can talk about what matters to them, and support and make friends with other LGBTQ+ young people.
The Be You Project
Signposts useful sites for all young people who think they might be lesbian, gay, bisexual or are questioning their sexual orientation, and/or who think they might be trans, non-binary or are questioning their gender identity. It primarily connects young people in Kent who are LGBTQ+.
Twister LGBT+ Group South East – Surrey
Ayouth group for young people aged 14-19 years (25 if SEND in Surrey) who are Lesbian, Gay, Bisexual, Transgender or are questioning their gender or sexuality in a safe environment. The website offers information, advice, and guidance and gives young people the chance to meet other young people who may have had similar experiences to themselves, in a safe environment, where they can talk to supportive adults and build their confidence and at the same time make new friendship groups. For more information about the local Twister group for South East Surrey please contact Darren Smith – Youth & Community Worker.
---
Young people and bereavement
Child Bereavement UK
Awebsite providing support to children, young people (up to age 25), parents, and families, to help rebuild their lives while grieving or following a bereavement. They also provide a Helpline, bereavement-support email and live chat via their website.
Cruse Bereavement Care
Offering free, confidential support to adults, children and young people who have lost a loved one.
Jigsaw (South East)
Provides support for children, young people and their families who have lost a loved one and also those affected by a family member having a terminal diagnosis throughout Surrey, Sussex and surrounding areas.
Winston's Wish
Supports children and young people after the death of a parent or sibling. Help 2 Make Sense is an online tool aimed at helping young people who have experienced the death of a loved one, come to terms with their loss. It offers advice and tips on coping with grief, resources and reading lists to help young people to come to terms with their loss.
---
Eating Disorders Support
In the first instance you may want to talk to a trusted adult or your GP who will be able to advise and support your recovery.
Beat
A website aimed at helping people overcome eating disorders through helplines, online support and self-help groups.
---
Self-harming Support and Advice
Harmless
A website that provides support, information, training and consultancy about self-harm to individuals who self-harm, their friends, families and professionals with a view to promoting health and recovery, reducing isolation and distress, and by increasing awareness and skill in intervention. They have developed useful resources around the issue of self-harm that can either develop awareness and understanding, or act as a source of help and support for people. In addition, they offer clinical support to people in the East Midlands who are at risk of self-harm.
YoungMinds
Amental health charity with lots of useful tips and advice to help support young people during the pandemic. It also partners with SHOUT 85258 to provide free 24/7 text support for young people in crisis. There is also a free Parents Helpline. (Please see above for full details). No Harm Done – is a project aimed at reassuring those affected by self-harm that things can and do get better. On this section of their website you can explore toolkits, videos and guides to getting through self-harm and coming out the other side.
---
Sexual Health and Relationship Services for Young People
Brook
National support for sexual health and wellbeing
Disrespect Nobody
Awebsite aimed at helping young people to understand what a healthy relationship is. It examines different types of abuse that can occur in unhealthy relationships, gives advice and signposts other organisations that can offer further help and support.
Healthy Surrey
A website with pages for young people's sexual health services (under 25 year olds). This includes support for contraception (including emergency contraception) and wider sexual health issues.
---
Drug and Alcohol Misuse
Catch22 Surrey Young People's Substance Misuse Service (SYPSMS)
A county-wide specialist treatment service, offering; one-to-one support to young people and their families, a 24-hour help line, counselling and pharmacological support, as part of a tailored recovery approach for young people aged 11 to 25-years-old.
Contact them or refer yourself or someone else by filling out the referral form on the website. If it is urgent, please use the contact details below.