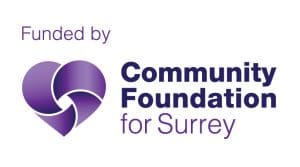 Our BIG news is to tell you that we have achieved funding for another two years of our operations. We are so excited and delighted – we had hoped we might get one year's funding, so when the news came through that two funders had decided to support us, we could hardly believe it.
Our heartfelt thanks go to:
Community Foundation Surrey (which helps local charities find funding partners)
Southern Housing Group and their Southern 360 Fund
The Green Shoots Fund
and The Cyrrus Fund
Their funding means that we can move forward with our programme of Teen Talks and the Teen Garden Programme with absolute confidence. There is so much work to do and so many young people who need our help.